Dj4b
Event Location:
Drai's Beachclub & Nightclub
3595 South Las Vegas Boulevard
Las Vegas
NV
US
About The Event:

Drais Nightclub – HipHop Sundays – VIP Guest List
Rooftop of Cromwell Hotel
VIP GUEST LIST – Guest List details are released the week of the event. Signing up does not guarantee entry – look out for e-mail updates with exact guest list details and admission info! (major holidays and events excluded)
RSVP NOW!
DRAIS NIGHTCLUB
Party on The Cromwell's rooftop at Drai's Nightclub Las Vegas. Created by renowned nightlife and hospitality visionary Victor Drai, the club's combined indoor and outdoor space features 65,000 square feet and an unparalleled view of the Strip from 11 stories high.
Luxe design, LED lighting and modern technology systems fuse to create the club's social, multi-sensory atmosphere.
Drai's Nightclub continues to be at the forefront in Las Vegas entertainment with exclusive, full-length performances from some of the biggest acts in hip-hop and R&B.
Sexy party guests can book one of the 150 VIP tables sprinkled indoors and outdoors for a nightlife experience unlike any other in the industry.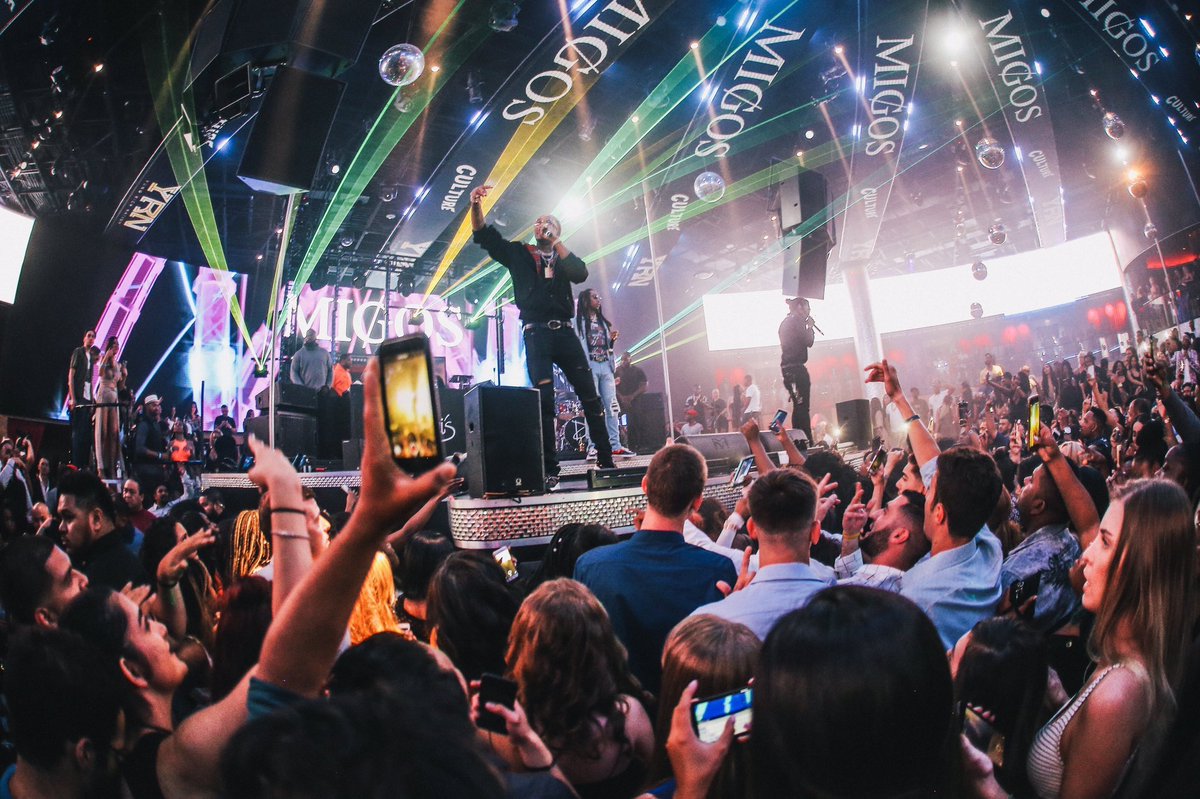 VIP Tables w/ Bottle Service still available!

– No waiting in GA Lines
– Private room to dance, relax and keep your personal stuff
– Have a personal cocktail server, busser, security and much more!
**RESERVE YOUR VIP TABLES NOW!**
**HOTTEST LOCATIONS SELL FAST!**
Text (323) 886 – 2525 for VIP TABLE Reservations!!



DRESS CODE:




The following articles are prohibited: Athletic gear and apparel, shorts, torn or cutoff clothing, sandals, athletic shoes, work wear, Jordan shoes/apparel, Timberlands, hats, baggy clothing, chains, offensive prints on clothing, weapons, controlled substances, eye drops, gum, outside food or beverages, liquids, vitamins, supplements, over-the-counter medications, prescription medications without valid prescription, cameras, GoPros, wearable technology, selfie sticks, vaporizers ('vapes'). Any devices found in use will be confiscated and disposed of by management without compensation. Guests noticeably intoxicated or under the influence of a controlled substance will be denied entry and will not be eligible to receive a refund.


2019-08-04 22:00